Finding Freedom International
Restoring the lives of victimized Women and Children from sexual exploitation and modern day slavery
Since 2009 FFI has partnered with established safe houses around the world to train and equip caregivers and staff members to provide long-term restoration and healing to girls rescued from sex trafficking. Terry FFI's unique program of modeling, mentoring and coaching safe house staff members provides the training and tools necessary to restore rescued girls to wholeness from the physical, emotional and spiritual trauma inflicted by sex abuse and slavery. By equipping the warriors on the front lines of this battle we create a sustainable model for ongoing restoration. Hope is restored, dreams are created, and the devastating generational cycle of abuse is ended.
Royal Family Kids
Confronting
Abuse and Changing lives
Our vision is that every foster child, ages 6-12, experiences a life-changing Camp, Club and Mentoring. Our mission is to create life-changing moments for children of abuse and mobilize the faith community to confront child abuse. We do this through launching and sustaining Camps, Clubs and Mentoring.
Jackson's Ridge
A one of a kind organization dedicated exclusively to changing Children's lives
Jackson's Ridge is a non profit organisation that was established by the Assemblies of God World Missions, USA in partnership with the International Assemblies of God of South Africa. JR (as the locals call it) is located just outside Magaliesburg in the Northwest province of South Africa.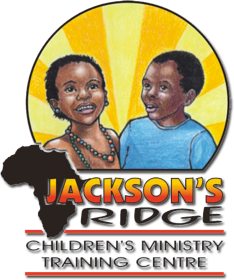 Teen Reach
Providing hope through camping and mentoring programs for Abused Teens now in Foster Care.
Every year, abused teens are put into the foster care system or worse- end up on the streets as part of our homeless population. At T.R.A.C. and T.R.A.C.life we provide hope through camping and mentoring programs designed especially for these youth. Please take a look around to see how you can help.
Corazon De Vida
Providing life changing support for Orphaned and Abandoned Children in Baja Mexico
Corazon de Vida (CDV) is a 20+ year US 501c3 non-profit organization providing life-changing support for orphaned and abandoned children in Baja, Mexico by funding local orphanages, providing quality of life improvement services and investing in the children's future by funding higher education. Through our life-sustaining program we provide monthly funding for the orphanages under our care. These orphanages give abandoned children security, nutrition, shelter and access to a reliable education. We also fund scholarships for teens aging out of the orphanage system to continue their education.
Door of Faith Orphanage
Serving Orphaned Children and Poorer Communities In Baja California for over 50 years
Door of Faith Orphanage is located in La Mision, Baja California, Mexico–approximately one hour south of the U.S. border below San Diego. La Mision is roughly half way between the cities of Rosarito and Ensenada about 2 miles from the coast. For over 50 years Door of Faith has served orphaned children and the poorer communities in our area. Today, with around 100 children, we are one of the largest orphanages in Baja. We are also base for short term missions, hosting groups from across North America.
Breaking Chains
Fighting for the freedom of Women and Innocent Children subjected to the chains of bondage
To fight for the freedom of women and innocent children who have been caught in the chains of prostitution, sex trafficking and sexual abuse. To give these victims hope through the saving grace of Jesus Christ. We believe in a holistic solution that includes Christian counseling, training, independent living and work skills, as well as the education necessary to enable them to live productive lives
Pure Game
Growth and Empowerment of Children
facilitated through the game of soccer
Pure Game is a nonprofit organization that provides mentors "Field Champions" to help children develop character through experiential learning. Pure Game's character education curriculum is facilitated through the game of soccer. The beauty and uniqueness of the Pure Game system is that we use the most popular sport in the world to teach kids how to break free from their current circumstances and negative mindsets. We promote a life-changing message of growth and empowerment that helps develop every aspect of a child's life through inclusion and affirmation.
More Ministry Partners Coming Soon
Please bare with us as we work to update our website.
We apologize for any inconvenience