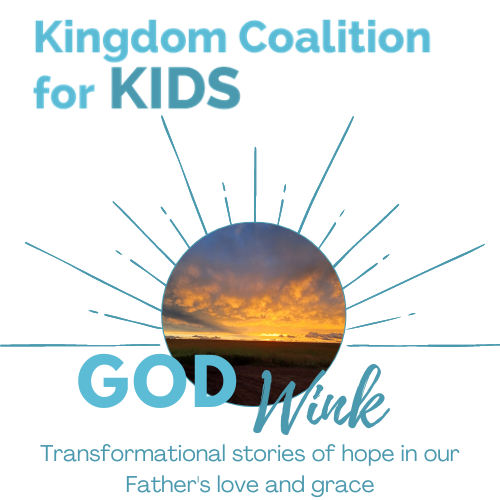 Friends,

This month's God wink is a collection of stories from people who have been directly impacted through the Royal Family Kids Camp Programs.
Can a week really make a difference? Coming all the way from Kenya, wow, where do I start? If you told me 2 months ago that in the near future I would spend a week running around 80° California weather, sleeping in a cabin, no phone, and most importantly being a "big sister" to two ten year old girls, I'd think you're joking. If you told me that I would start the week off anxious , excited, and scared, but end the week crying as I waved goodbye, I wouldn't believe you. But that is exactly what happened when I said yes to God and became a first time counsellor at a Royal Family Kids Camp in Vista, California, summer 2022. God brought blessings after blessings my way. It started with much needed rest, learning to drive, then the opportunity to volunteer with RFK came along. I was very hesitant at first when I heard the age range of the kids. See, my virtual students ranged from 13-18, which was within my social comfort zone. Working with kids younger than that is not something that I deemed myself capable of thriving in. Let me tell you that God definitely showed me otherwise. Day one of camp came along, and there I was, meeting my girls for the first time. It was awkward, but as an extrovert, it was also really fun. My prayer going into the week was "God, may you use me during this camp. Show me how to connect with the kids and enable me to love them the way you love me." From the birthday party, carnival, tea party, hiking, swimming, dressing up, crafts, painting, petting farm animals, archery, to conversations at the dinner table, reading the bible, and singing my girls to sleep, everything about the week was amazing. The picture of about 100 staff, saying yes to God for a week, to pour into the lives of about 30 kids who are in the foster care system is beautiful. As staff, I believe we can all attest that we gained so much more than what we went to give. Everything about the week was spirit filled and full of love. It was one of the hardest, but best experiences of my life so far. When the week came to an end, I felt as though God was saying to me, "I needed you here and you are right where you are supposed to be." My story is a testimony of God's goodness. His goodness does not always come in the package that you expected, but it is always just right and on time. – Neema Joy Mbogo, 2022
Please be praying for all of God's children, volunteers, and leadership teams that are going to over 250 camps this summer.
Much love and many blessings,
Kingdom Coalition for Kids Leadership Team.